Ty Bennett
Chair of Advisory Board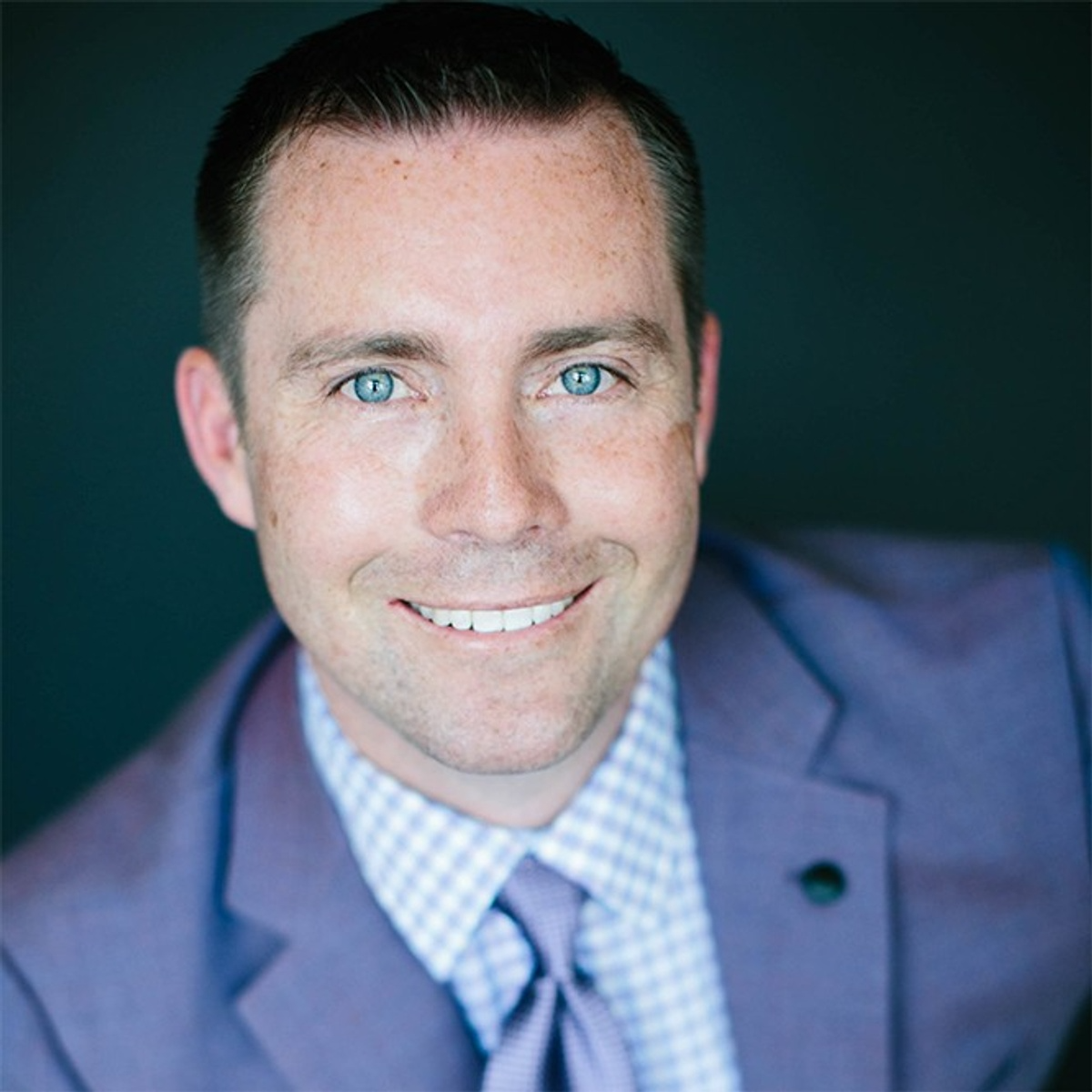 Ty Bennett is the Owner & CEO of the largest Ninja Warrior Gym in the world and it's not stopping there – soon he will have three Ninja Warrior Gyms to add to his portfolio. An active CEO and serial entrepreneur, he has built three multi-million-dollar businesses in three different industries. Ty and his brother built a direct sales business to over $20 million in annual revenues, while in their 20's, and developed a system and organization that would help over 500 leaders fine-tune their sales and leadership skills in over 37 countries. He was featured as one of the Top 40 Under 40 and dubbed one of the 10 Coolest Entrepreneurs in Utah. Ty has founded Leadership Inc., a training company with a mission to empower individuals and organizations to challenge their status quo, cultivate exceptional relationships, and compete in extraordinary ways. He's changing lives – one leader at a time. He is the author of three best-selling books which are used in graduate courses at multiple universities including MIT, as today's version of "How to Win Friends and Influence People" – Partnership is the New Leadership, The Power of Influence: Increase Your Income and Personal Impact and The Power of Storytelling: The Art of Influential Communication. He has traversed the world speaking to tens of thousands of audience members transforming the lives, careers, and business practices of leaders from some of the most recognizable brands in the world such as: Coca-Cola, Subway, Blue Cross Blue Shield and RE/MAX. Ty is one of the youngest speakers ever to receive the CSP Designation from the National Association of Speakers – less than 5% of the world's speakers earn this honor. A loving husband and father of five adorable children, Ty is PASSIONATE about helping leaders cultivate the relevance and influence they need to challenge old ways and open new doors. Ty has been involved with WoW Utah since 2011, taking the position of Chair of the Advisory Board in 2012 and Emcee for WoW Utah's yearly Gala event.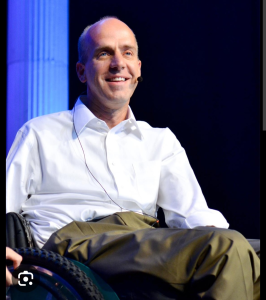 Chad Hymas is an internationally known speaker and author. He is one of the youngest ever to receive the Council of Peers Award for Excellence (CPAE) and to be inducted into the National Speaker Hall of Fame (2011). Hymas is founder and president Chad Hymas Communications, Inc. He is a Certified Speaking Professional and speaks throughout the world on the subjects of mastering change, leadership, building teams, and providing excellent customer service. He speaks to companies, kids in schools at all grade levels, and families and individuals whose lives are being remolded by their own events. He began by addressing church groups. One listener arranged for him to speak at a contractors' convention in Las Vegas, and his opportunities grew from there. In 2006, The Wall Street Journal featured him as "one of the hardest-working inspirational speakers" in the world. He is the author of Soaring to New Heights and Doing What Must Be Done. Hymas grew up in West Jordan, Utah. He served a full-time mission to Bangkok, Thailand, for The Church of Jesus Christ of Latter-day Saints, of which he is a member. In 2001, at the age of 27, he became a paraplegic when a 2,000-pound hay bale fell on him and shattered three vertebrae in his neck.He is also a world-class wheelchair athlete. In 2003, he set a world record by wheeling his chair 513 miles from Salt Lake City to Las Vegas. He participates in other wheelchair athletic competitions, including rugby, snow skiing, and basketball. He officiates basketball games. He and his family lives his dream by living on and managing an elk preserve of over 5,000 acres in Tooele County, Utah. He and his wife, Shondell, are the parents of four children, two of whom were adopted after his accident. Chad has been part of WoW Utah, Inc. Since it's conception in 2011, joining the advisory board in 2012.
Chief Brian J. Gwilliam
Member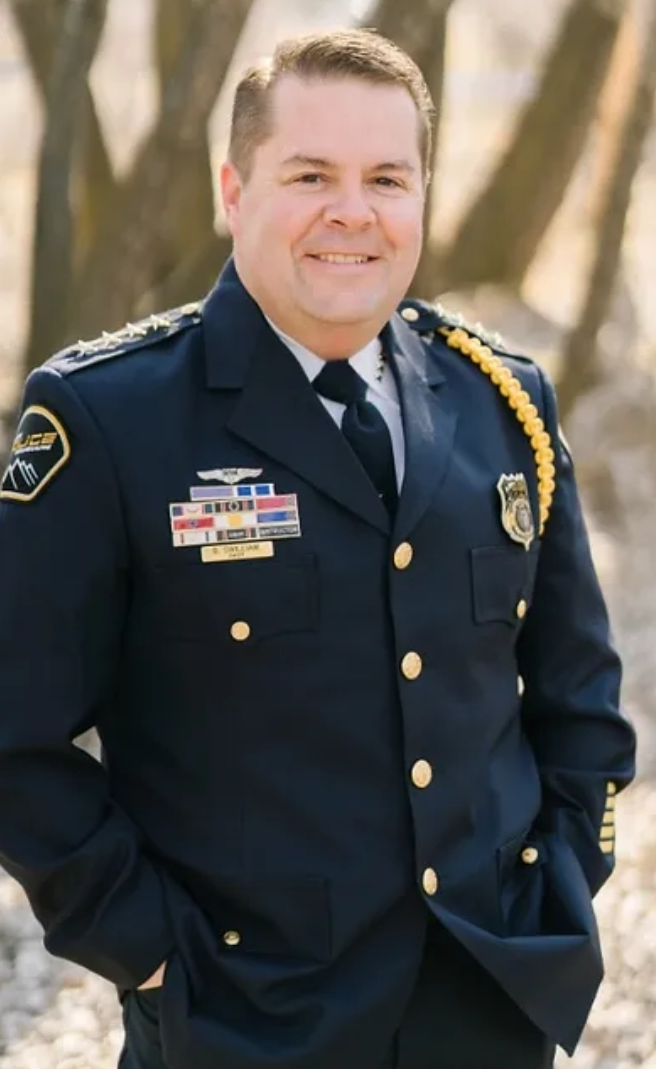 Chief Brian J. Gwilliam has worked for the Lone Peak Public Safety District since 1995. He has been serving as Chief of Police for the cities of Alpine and Highland for the past 11 years. He started in Patrol, worked in Investigations, became a Patrol Sergeant and then Lieutenant/Patrol Commander. He had previously worked for the State Department of Corrections. Chief Gwilliam currently serves on the Central Utah 911 Board of Operations, as an executive board member of the Utah Law Enforcement Memorial, on the advisory board for WOW Utah and as newly elected President of the Utah Chiefs of Police Association. He is married with four children, 2 grandchildren and enjoys spending time with them. His hobbies include tropical & marine aquariums, painting, and riding motorcycles. He is grateful to be serving the residents of Alpine and Highland and is proud of the officers who serve these two great cities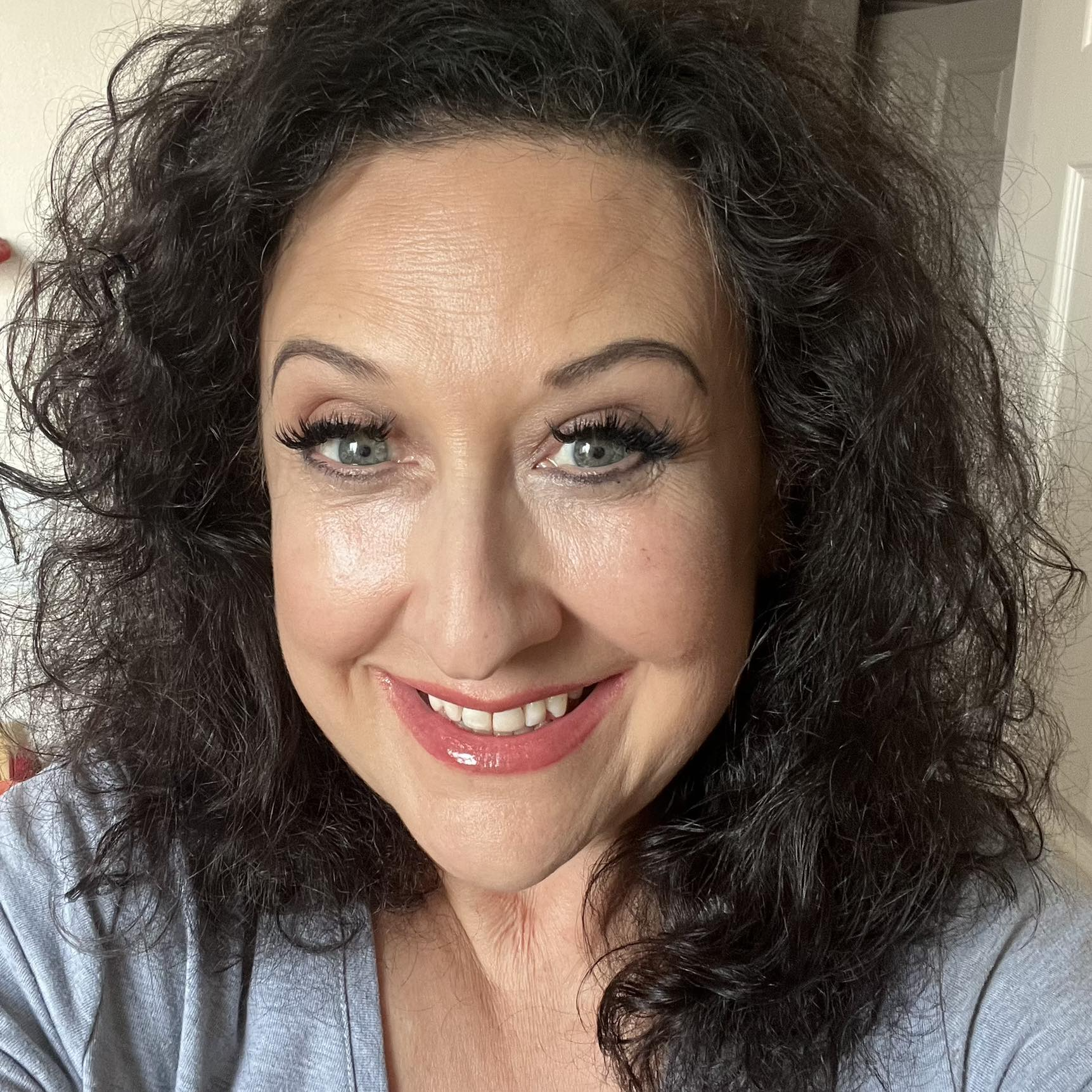 Jennifer K. Weaver is an award-winning journalist, business owner, and former podcast host for Cholangio Heroes. She is the founder of Girl Code & Content and is an international best-selling author on Amazon and Kindle for "Women Who Dream.", where she details her life dreaming about a father she never knew and discovers a shocking truth about him after a DNA test. Jennifer is a communications and media expert from the beginning of nearly a three-decade career starting in advertising with the Newspaper Agency Corporation serving The Sal Lake Tribune and the Deseret Morning News. She started reporting as a correspondent for The Standard-Examiner and soon thereafter worked for The Spectrum & Cedar City Daily News, where she was recognized with numerous awards for the spot news reporting, personality profiles and editorial writing from The Society of Professional Journalists and the Associates Press of Utah, Idaho and Spokane, Washington. In 2005 she was awarded with the distinguished Don Baker Award for investigative reporter and runner- up in the same category in Gannett Inc. In 2006, as the community conversation editor, she was honored by the Utah Press Association for best editorial in the state in the Better Newspaper Contest. Her experience spans from TV News at KSTU Fox 12, KTUV 2 News and is currently as the Director of Communications for the Utah Department of Government Operations. Jennifer has been involved in WoW Utah since 2012. She has held roles as President, Vice President, Sgt of Arms on the executive board as well as mentor and volunteer and now as one of our advisory board members. Jennifer is the proud mother of three grown children. She is a Tech-Moms graduate and certified in website development and design. She thrives on the VitaLife program, and loves yoga, HIIT, and Hotworx.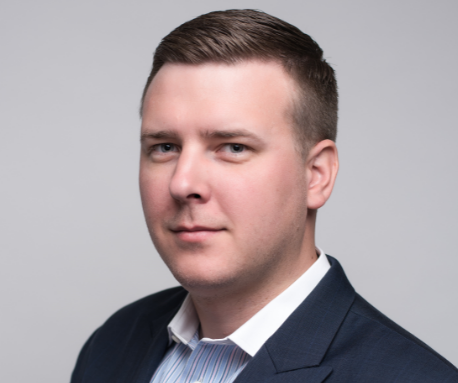 Jordan Simons has been involved with Wow for the past decade in a variety of capacities. He sees the importance of worth and its value to women. He especially loves to see his community grow and benefit from the wonderful influence of a culture of giving. When not helping with various charitable organizations, he is working in the mortgage industry and on his various entrepreneurial endeavors. He enjoys spending time enjoying the outdoors on his Harley and all things mechanical.
Pattie Christensen-Ellis
Member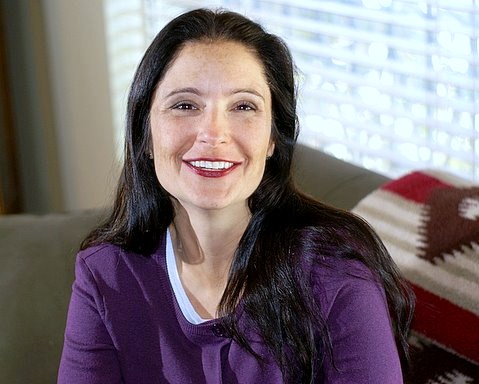 After a stint as an air traffic controller, Pattie Christensen began practicing law in 1997. She found the traditional law firm approach to be too inconvenient and costly for clients. To better serve her clients, Pattie became a sole practitioner starting in 2000. Ms. Christensen is an attorney with over twenty-five years of experience. Her practice emphasizes estate and business planning. She has composed several publications for use in continuing public education courses on the topics of businesses, trusts and charitable giving. Ms. Christensen has acted as general counsel for a number of companies.