Judee Guay
Founder and Executive Director
Judee knows how it feels not to have a voice or feel that you are enough. After personally experiencing this through a twenty-four (24) year marriage that was verbally, mentally, and emotionally abusive, having three autoimmune diseases that took away her quality of life, being in a wheelchair part time; Judee was ready for more. Getting well holistically, returning to the work force as a design consultant for homebuilders and then as an outside representative/designer for a hardwood flooring company, Judee finally realized that she not only wanted a life of joy and happiness, but deserved to have it! Meeting her now husband in 2003 and marrying in 2005, Judee started a new life with love, respect, and belief in herself. In 2010, they moved to Utah, after a time spent in Southern Oregon. Coming to Utah, Judee felt she needed to give back and do more. WoW Utah was started in 2011 eventually becoming a nonprofit that she is the Founder and Executive Director of to date. Judee believes that women deserve to feel worthy, capable, and enough and have a voice. WoW Utah allows them to become truly who they were created to be without judgement. WoW provides that safe space for them to grow, transform and nurture friendships with other women, all the while stopping the cyclic patterns that they have been so accustomed to repeating. WoW was a dream and vision that Judee had and has been brought to fruition by many who have supported her and the organization over the years. This includes her family, friends and her incredible board members, advisory board, directors, and volunteers who selflessly volunteer to support these amazing women of worth. Judee's passions are animals, children, and her thin blue line family. She has placed many of these sweet furbabies while volunteering for a rescue here in Vegas, where she now resides, Retriever Rescue of Las Vegas, saves Korean Meat Dogs. Judee herself has a Golden Retriever named Brayleigh, who was in the Korean Meat Dog Trade Industry as a young puppy. She herself was on a chain when she was only two and half months old till almost 5 months old coming to the USA and into our hearts in 2021. Judee and her husband have four (4) dogs, three that are rescues and one that is her husband's waterfowl hunting girl. In addition to being a voice for the voiceless, human, and animal, Judee's heart belongs to her husband Lewie, who is her best friend ,cheerleader and Ying to her Yang, her daughter and bonus sons and their spouses, her 9 grandloves fills places in her heart she never knew was empty and they are her world. When she isn't volunteering in some capacity, she is a mentor for private clients, training Brayleigh to be a service dog and doing crafting and sublimation on clothing, which she loves to create for others. Judee's life is now a different existence filled with love, respect and hope and with WoW Utah it will continue to change others to have the same beautiful and deserving life.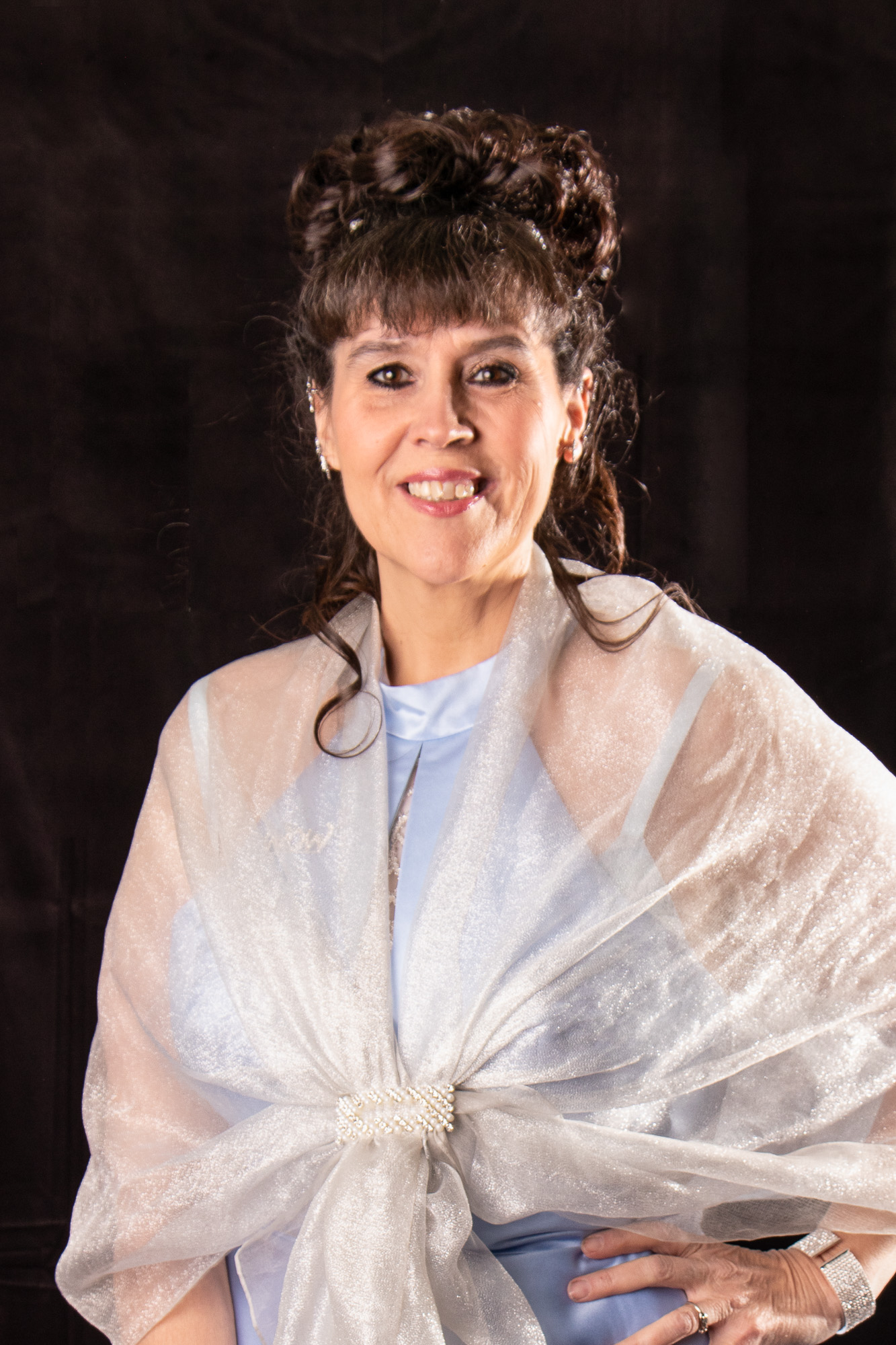 Marie has served with WoW since 2017 and is a firm believer that women who support other women are the best leaders and volunteering in your community creates the best skill set. Marie has volunteered in different arenas for over 30 years. Marie is also the Director of a non-profit counseling agency in the Salt Lake area. She lives in West Valley with her husband Tony and together they share three children, bonus children and grandchildren, which are their pride and joy.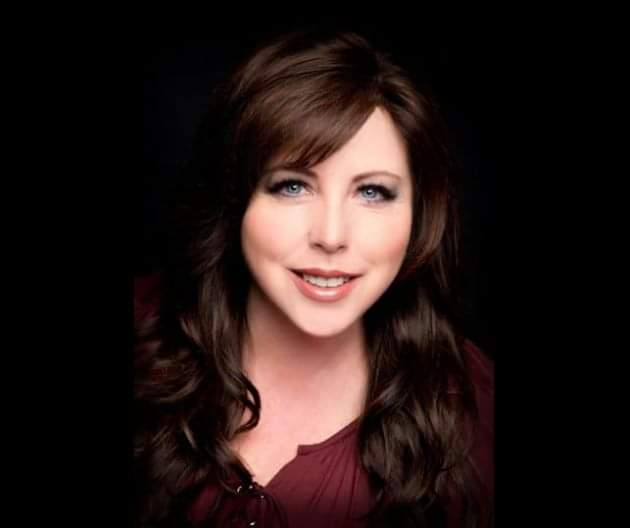 Nina Angela Lee is a Grief Recovery Specialist, international speaker, singer-songwriter, and author of the book "21 Ways to Support Those Who Are Grieving". Nina's association with Women of Worth (WOW) began when she was invited to deliver a presentation on overcoming challenges. She was impressed by the program and the women and excitedly accepted the invitation to serve on the board. WOW's director and founder, Judee Guay, requested Nina compose a theme song for the organization and "Breaking Free: Becoming My Best Me," was born. Nina then invited the WOW ladies to join her in the studio to record and film a music video. The project was a hit, and everyone enjoyed the experience. When she's not working, Nina enjoys spending time with her our family, being in nature, and cuddling with her fur baby.
Chelsi Wood
Vice President
Chelsi is a fitness and nutrition coach who has been active her whole life growing up as a cheerleader and competitive water skier. She has been a group fitness instructor for over 14 years and completed her first body building competition in 2022. Chelsi has been part of WoW Utah since 2012 in different capacities. Chelsi believes that "everyone needs a coach or mentor to help them recognize their true potential and become what they are capable of." . During her time in WoW Utah, Chelsi has been involved in many capacities. She first started as a volunteer and decided she needed to do more and be more involved. She became a board member, moving into Vice President, President, then Sgt, of Arms. Returning 3 years ago as our Vice President and Char of our Gala Event. Chelsi is married to her husband Gordon and together they have 4 children. Three boys and a girl. She is very involved in her children's lives and their individual interests in sports. The Latter-Day Saints Church is an integral part of her, and her family's lives. Chelsi has had many roles in volunteering in many capacities for the Church. She has filled roles as a mentor for their youth programs and as a Young Women's Advisor.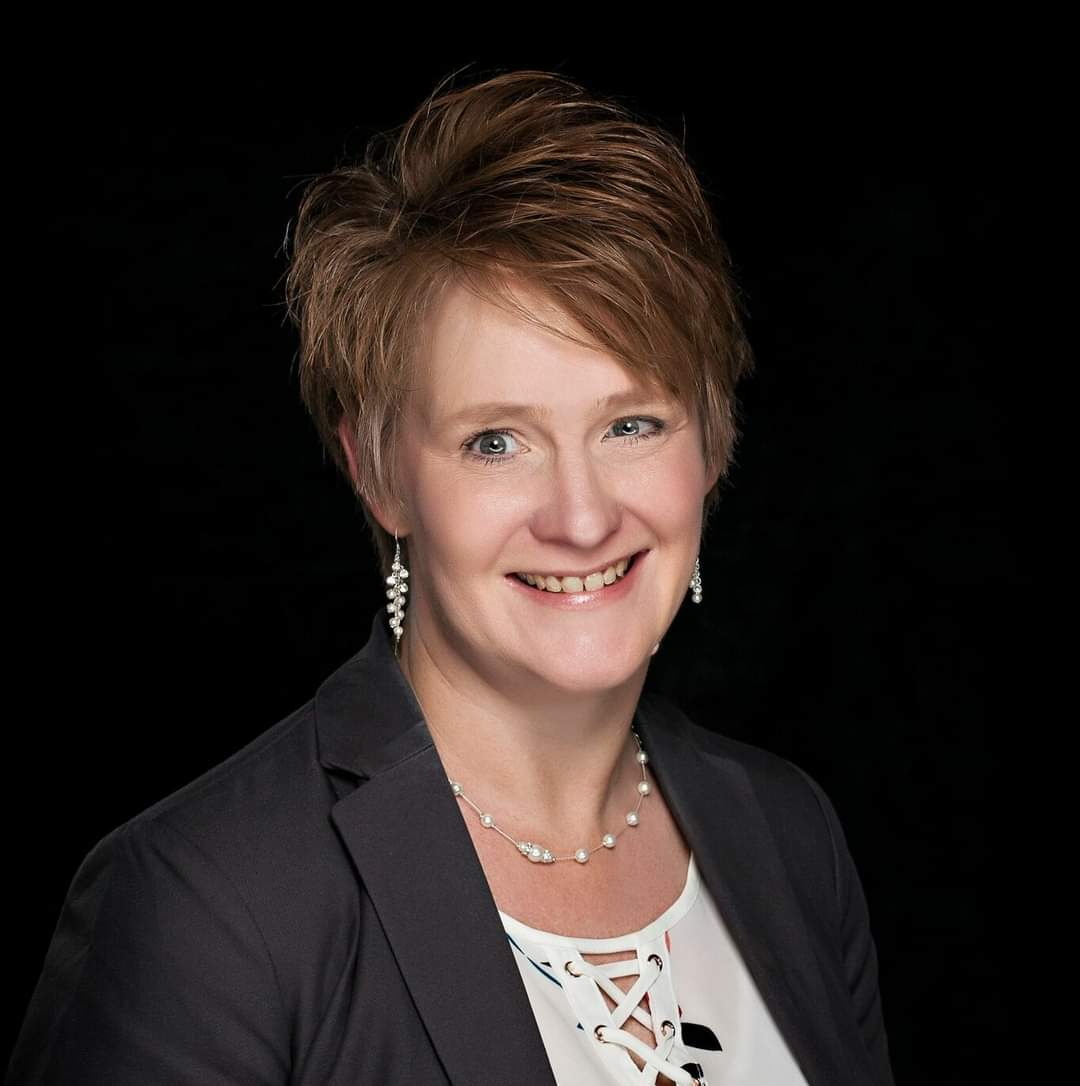 Wendy is a wife, mother of seven children (ages 13 to 29) and grandmother to 1 grandson.  She has been married to her husband, Steven, for 30 years.  She was born and raised in beautiful Jackson Hole, Wyoming. Wendy's accounting experience began in high school when she worked as an internal auditor for a Golf and Tennis resort which operated under the Grand Teton Lodge company.  She earned her Associate degree in accounting in 1991 and continued her education, earning a Bachelor of Science degree in accounting in 1998 from the University of Utah and her Master in Accounting from Weber State University. Wendy now owns her own CPA firm in Utah. When Wendy is not busy crunching numbers, she enjoys creating scrapbooks of family members and has had her scrapbook pages published in an online magazine.  She also treasures spending time with her husband, children, and grandchild. Wendy is honored to be a part of WoW Utah, and helping other women recognize that they are of infinite worth.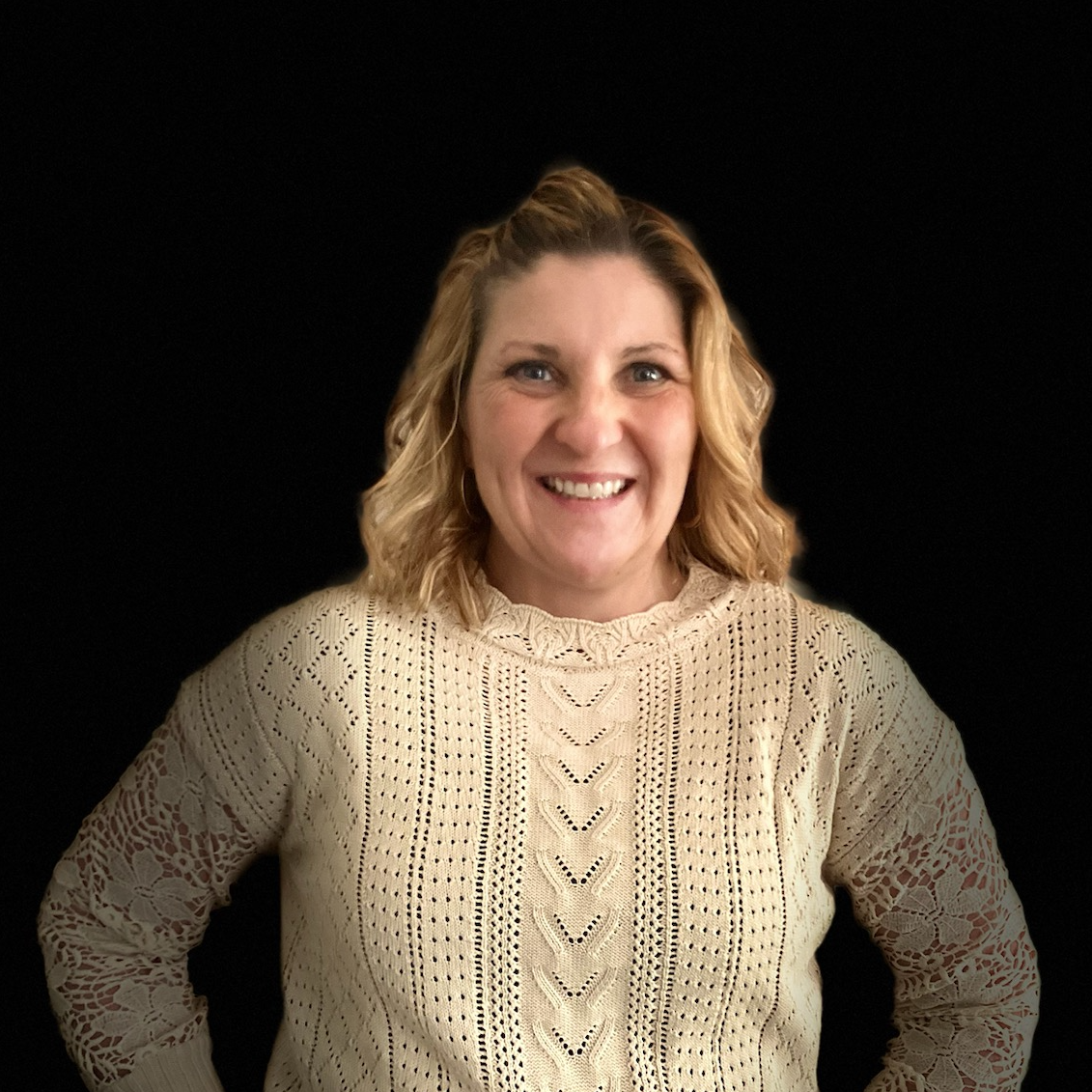 Andrea has been married 29 years to her best friend, Brad. They have raised four amazing human beings to adulthood, and are very proud of them. Andrea has been a part WoW since 2015 as Secretary. Seeing the transformation of our women and how they choose to help themselves become better is truly inspirational. Her hobbies and interests are piano, running, traveling, reading, quilting, cake decorating, scrapbooking, baking, and writing.
Lewie Guay
Fundraiser Chair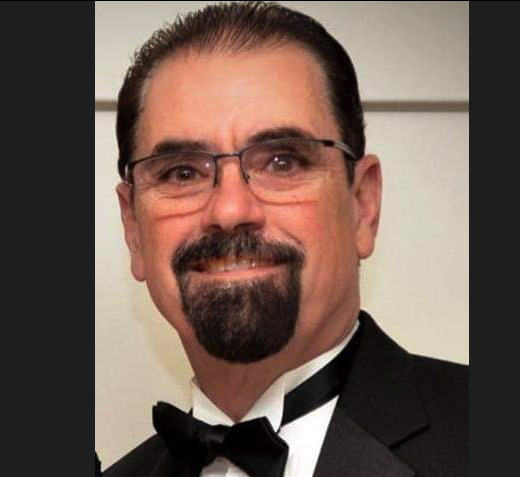 I have served as a Board Member of WoW Utah since 2012 as Fundraising Chair. Bringing to the organization my 31.5 years of experience as a Police Sergeant. During those 31.5 years I served on two Board of Directors. The first, spans almost 20 years for the Glendale Police Officers where for two years I served as the Vice President. The second, was the California Association Police Training Officers (CAPTO) I served for 5 years working through various seats as Sgt. of Arms, Vice President, and President for the Southern Chapter. I have volunteered with the Retriever Rescue of Las Vegas as their transport coordinator for pups being rescued from the meat trade in Seoul Korea. Priding myself in being described as a visionary and thinking outside of the box. In 1998 I was recognized as Officer of the Year for a Pedestrian Safety & Enforcement program I developed that went statewide. My interests outside of volunteering focuses on my wife of 18 years, Judee and our family, especially with our nine grandchildren. The outdoors is my special place whether it being fishing, hunting, dog training and shotgun shooting sports. My commitment is to support the Mission of WOW Utah in any capacity needed.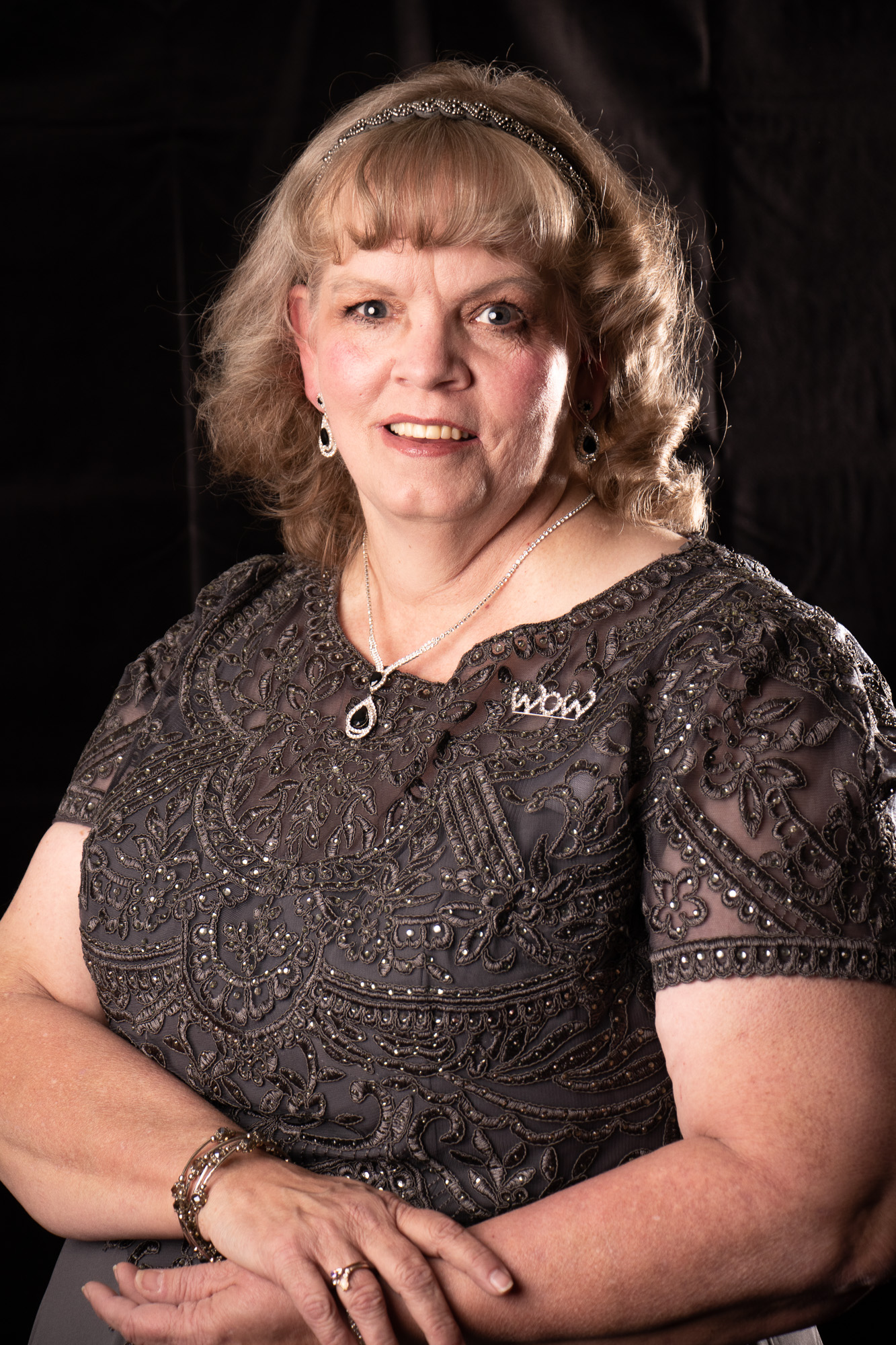 Barbra Moeller has been with WoW, Utah from the very beginning, starting as a mentee the first year and volunteering every year since. She has served as a mentor, teacher, and board member as the Chair of our Mentees; supporting them in a role she once walked many years ago. She is passionate for community involvement, giving time to The United Way, Family Promise Salt Lake, Easter Seals, The Family Support Center, The Midvale Community Action Board, the Safe Midvale Committee, Neighborhood Watch, Girl Scouts, The Canyons School District and Utah Valley University. She has also been a keynote speaker for The LEAP Child Poverty Awareness Week, in addition to fundraisers for Family Promise, Life Start Village and the Family Support Center. She continuously advocates for the homeless, low-income families, and for the arts. Of all her accomplishments, the one she is most proud of is being a mom to her three children.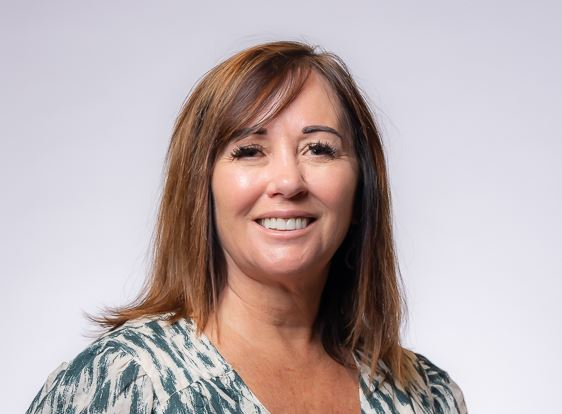 Keri has spent most of her life in Davis County, Utah with her husband Jeff. She has three beautiful, independent, and smart daughters, two incredible sons-in-law and a spirited granddaughter that is her greatest joy.  Keri has been fortunate enough to spend her career doing what she loves, marketing in healthcare.  Keri and Jeff love to travel, spend time with family and friends, and are always planning their next adventure. Keri has been part of the WOW organization in some capacity for 10 years. She is the Chair of the Mentor's and helped create the secondary program which she also oversees MAT (Managing Accountability Training) for those that wish to continue in WoW , eventually becoming a mentor. She loves the organization and the opportunity to empower women and help them find their voice.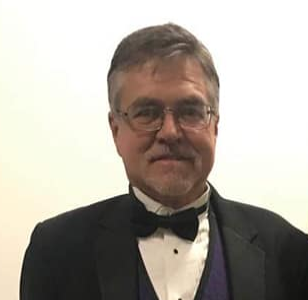 Tony was born in Montana but has called Utah his home since 1990. He has worked at the University of Utah as a Network Engineer since 1992. Tony does the IT for WoW Utah, helping to streamline the Gala's procedures of check in, tickets and troubleshooting in any other areas needed.  Tony and Marie have been married since 1990 and have raised 3 children and enjoy their bonus children and grandchildren. In his spare time Tony enjoys spending time at his cabin, hunting with his family, traveling, and playing with his grandsons.